Kimse Yok Mu Disaster Response to the Philippines
Turkish humanitarian aid organizations have sent rescue teams to the Philippines. Kimse Yok Mu's 10-member rescue team has already reached the Philippines day after the disaster. Kimse Yok Mu*, a humanitarian aid organization, will also distribute 6,500 food packages to the victims.
"Our voluntary representatives in the Philippines will see to it that food packages are prepared in the capital Manila and are transported to the disaster area by army helicopters," stated by the person in charge of foreign aid at Kimse Yok Mu. Kimse Yok Mu launched an aid campaign for the Philippines to collect funds to support its aid and relief efforts in the Philippines. Turkish Islamic scholar Fethullah Gülen joined the relief efforts coordinated by the Kimse Yok Mu Foundation by donating $10,000 for the victims of the Typhoon Haiyan disaster in the Philippines.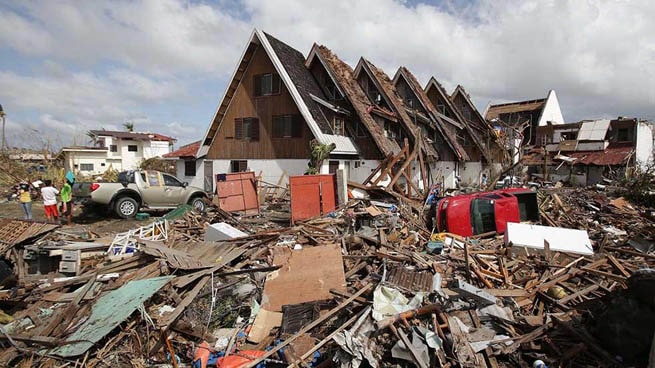 "According to the United Nations Office for the Coordination of Humanitarian Affairs [UNOCHA], 4.3 million people have been affected by the typhoon and 330,000 people are now homeless. Ninety percent of the houses in Tacloban city have been damaged," AFAD stated recently.
The death toll is estimated to be around 10,000 people in the Philippines with the most affected city being Tacloban. Philippine officials have projected the death toll will climb even higher when emergency crews reach areas cut off by flooding and landslides. Even for the disaster-prone Philippines, which regularly contends with earthquakes, volcanoes and tropical cyclones, Typhoon Haiyan appears to be the deadliest natural disaster on record. Weather officials said Haiyan had sustained winds of 235 kph (147 mph) with gusts of 275 kph (170 mph) when it made landfall.
* Kimse Yok Mu is an international humanitarian and relief organization distributes in many parts of the world including South East Asia and Africa, and sponsors many projects in healthcare by opening hospitals and sending doctors abroad. KYD also sponsors water well projects in African countries and provide free cataract surgeries to more than 15 thousand individuals in Darfur, Chad, Cameroon, Mali and Niger.